Botriomicosis Cutánea. Un caso infantil y uno adulto
Palabras clave:
bitriomicosis, infección granulomatosa, granos, pseudomicosis bacteriana
Resumen
La botriomicosis es una infección causada por bacterias, sobre todo Staphylococus aureus, que se agrupan en granos. Puede ser cutánea y manifestarse como nódulos, absecesos y fístulas, o visceral; es de evolución crónica y recurrente. El tratamiento se basa en antibióticos por periodos prolongados. Presentamos dos casos, un  niño varón y una mujer adulta, solo uno con factores predisponentes, ambos por S. aureus y buena respuesta al tratamiento.
Descargas
Los datos de descargas todavía no están disponibles.
Citas
Bonifaz A, Carrasco E. Botryomycosis.Int J Dermatol 1996;35: 381-8.
Arenas R. Botriomicosis.Micologia Medica Ilustrada.2008.26: 292-295
Rippon JW. Botryomycosis. In: Medical Mycology. The pathogenic fungi and the pathogenic actinomycetes.3rd Ed. Philadelphia: WB Saunders, 1988:116
Hacker P. Botryomycosis. Int J Dermatol 1983; 22:455-8
Findlay GH, Vismer HF. Botryomycosis some Africans cases. Int J Dermatol 1990; 29: 340-4
Sivaraj S, Muthu Sekhar MR. Indian J Dent Res 2007,18(3)1314
Prado de Oliveira ZN, Cuce LC, Salebian A. Botryomycosis. Med Cutan Ibero Lat Am 1986; 14:49-54
Simantov A, Chosidow O, Fraitag S, et al .Disseminated cutaneous botryomycosis, an unexpected diagnosis after 20 years duration. Clin Exp Dermatol 1994, 19:259-261.
Feldman SR, Hill Ch, Petersen MJ. Botryomycosis caused by Moraxella noliquefaciens. Cutis 1989; 43:140-142
Ahdoot D, Rickman LS, Haghighi P, Heard WU. Botryomicosis in the acquired inmunodeficiency syndrome. Cutis, 1995;
Martín -Pascual A, Pérez AG. Botryomycosis. Dermatológica 1975;151:302-309
Buckley RH, Lucas ZJ, Hattler BG, et al. Defective celular immunity associated with chronic mucocutaneous moniliasis and recurrent staphylococcal botryomycosis; immunological reconstitution by allogenic bone marrow. Clin Exp Inmunolol 1968; 3:153-169.
Brunken RC, Lichon-Chao N, Broek HV, Immunologic abnormalities in botryomycosis. A case report with review of the literature.J Am Acad Dermatol 1983, 9:428-434.
Casals M,Campo A,Garcia F,Carrasco MA,Marco V,Aspiole F, Camps A.Botriomicosis seudotumoral. Med Cutan Iber Lat Am 2002;30:64-67
Mehregan DA, Su WP, Anhalt JP, Cutaneous botryomycosis,J Am Acad Dermatol 1991;24:393-6
Schlossberg D, Pandey M,Reddy R. The Splendore- Hoeppli phenomenon in hepatic botryomycosis.J Clin Pathol 1998;51:399400.
Katznelsen D, Vawter GF, Foley GE et al. Botryomycosis, a complication in cystic fibrosis. Report of 7 cases. J Pedriatric 1964;65:525-539
Harman RR, English MP, Halford M, Saihan EM, Greenham LW. Botryomycosis: a complication of extensive follicular mucinosis.Br J Dermatol 1980;102:215-22
Bulengo -Ransby SM, Headington JT, Cantu-Gonzalez G,Rasmussen JE. Staphylococcal botryomycosis and hyperinmunoglobulin E syndrome in an infant. J Am Acad Dermatol 1993:28:109-11.
Guerra A, Solari, Carranza G y cols. Botryomycosis y Strongyloidosis intestinal en un paciente con HTLV-1: Reporte de un caso.Rev Med Hered 2002;13:2
Moreno-Collado C. Botriomicosis. Reporte de 7 casos y revisión de la literatura. Dermatol Rev Mex 1995;39:129-136
A.Ramírez-Santos, M.Aguilar-Besnier, Sánchez y cols. Botriomicosis cutánea. Med Cutan Iber Lat Am 2008;36(1):23-26
Leibowitz MR, Asvat MS, Kalla AA, et al .Extensive botryomycosis in a patient with diabetes and chronic active hepatitis. Arch Dermatol 1981;117;739-742
Neuhauser EB. Actinomycosis and botryomycosis. Post grad Med 1970;48:59-61
Lefell DJ,Brown MD,Swanson NA. Laser vaporization: a novel treatment of botryomycosis .J Dermatol Surg Oncol 1989,15:703-5
Neafie RC, Marty AM. "Unusual infections in humans". Clin Microbiol Rev 1993; 6 (1): 34-36.
Jucgla A, Sais G, Garratala J, Moreno A, Fernández-Sevilla A, Peyri J. "A popular eruption secondary to infection with Corynebacterium jeikeium with histopathological features mimicking botryomucosis".Br J Dermatol 1995; 133 (5): 801-804.
Calagari L, Gezuele E, Torres E, Carmona C. "Botryomycosis caused by Pseudomonas vesicularis" Int J. Dermatol 1996; 35: 817-818.
Bridgeford EC Fox JG, Nambiar PR, Rogers AB. "Agammaglobulinemia and S. aureus botryomycosis in a cohort of related sentinel swiss Webster mice". J Clin Microbiol 2008; 46(5): 1881-1884
Weitzner JM, Dhawan SS, Rosen LB, Sparti P,Resnick L. "Successful treatment of botryomycosis in a patient with acquired immunodeficiency syndrome". J Am Acad Dermatol 1989; 21 (6): 1312-1314.
Chu WO, Fruauff A, Rivas R, Donovan V. "Cutaneous botryomycosis: MR findings". ARJ 1994; 163; 647-648.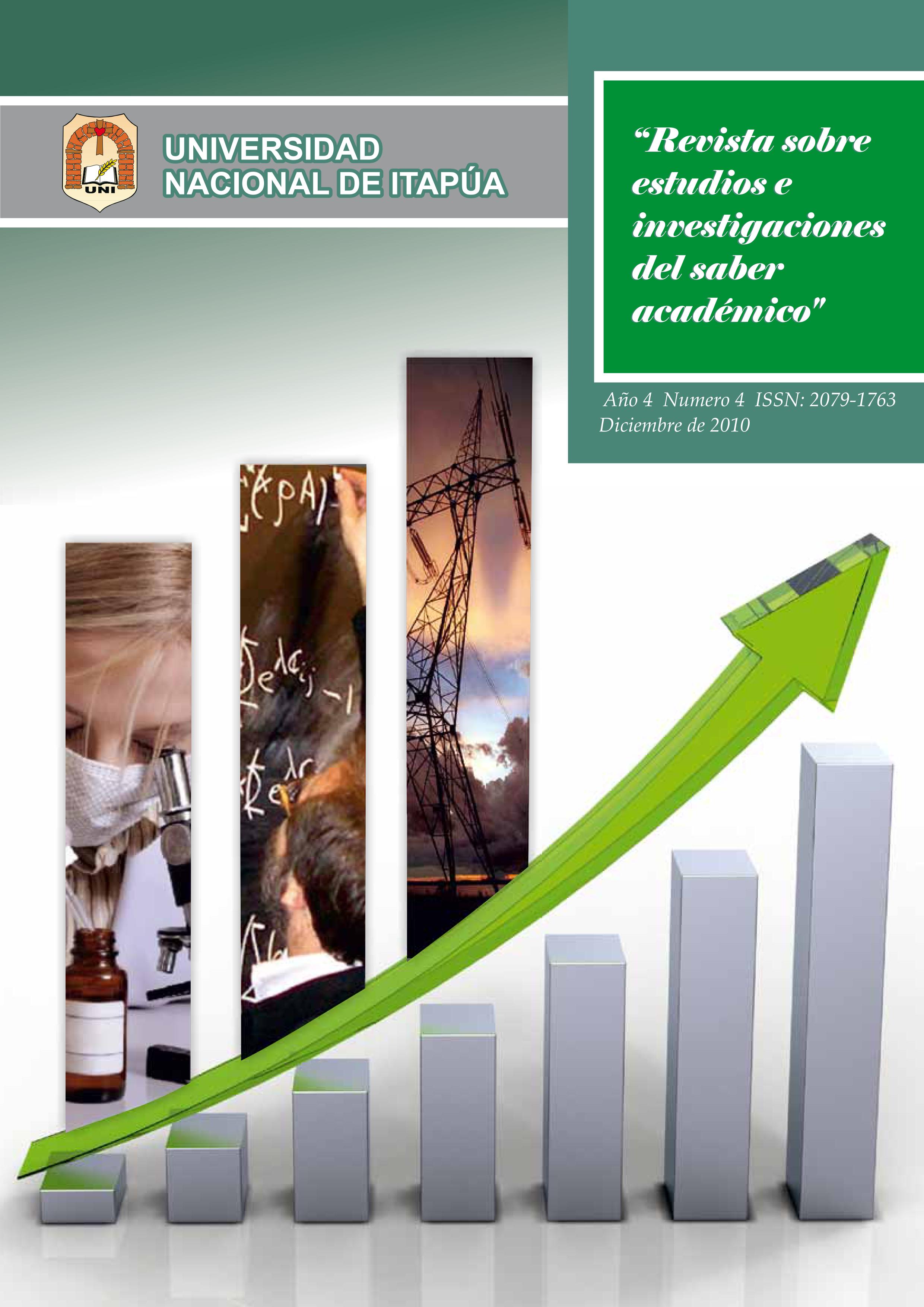 Descargas
Cómo citar
Cubilla, E. ., Guzmán, A., González, A., Mendoza, G., Aguilar, G., García, T., & Arenas, R. (2010). Botriomicosis Cutánea. Un caso infantil y uno adulto. Revista Sobre Estudios E Investigaciones Del Saber académico, (4), 13–16. Recuperado a partir de https://revistas.uni.edu.py/index.php/rseisa/article/view/26
Sección
Artículos de investigación
Licencia
Licencia de Atribución Creative Commons CC-BY 

Usted es libre de:
Compartir — copiar y redistribuir el material en cualquier medio o formato.
Adaptar — remezclar, transformar y construir a partir del material para cualquier propósito, incluso comercialmente.

Bajo los siguientes términos:
Atribución — Usted debe dar crédito de manera adecuada, brindar un enlace a la licencia, e indicar si se han realizado cambios. Puede hacerlo en cualquier forma razonable, pero no de forma tal que sugiera que usted o su uso tienen el apoyo de la licenciante.